Bringing teams
together is now easier
than ever
Now you can own the incredible 50-inch or 85-inch Surface Hub 2S at an EMI of just ₹49,000/- per quarter1 for 5 years.*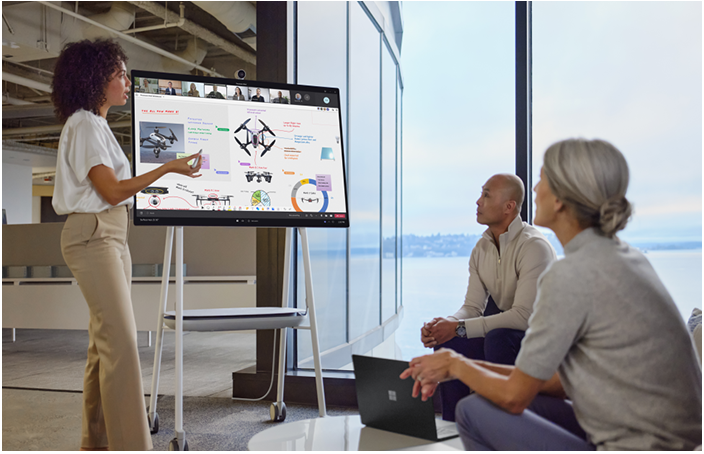 Teamwork anywhere
Free your team to collaborate anywhere because new Surface Hub 2S is light, thin, and can integrate into any workspace. From the conference room to open spaces, experience unplugged, mobile, uninterrupted teamwork when you use Surface Hub 2S with Steelcase Roam™Mobile Stand and APC™ Charge Mobile Battery2.
Bridge remote teams together
Bridge the distance between remote team members with a powerful meetings platform. Be seen and be heard with Surface Hub 2 Camera3, far-field mics, crystal-clear speakers, and a 4K+ resolution screen.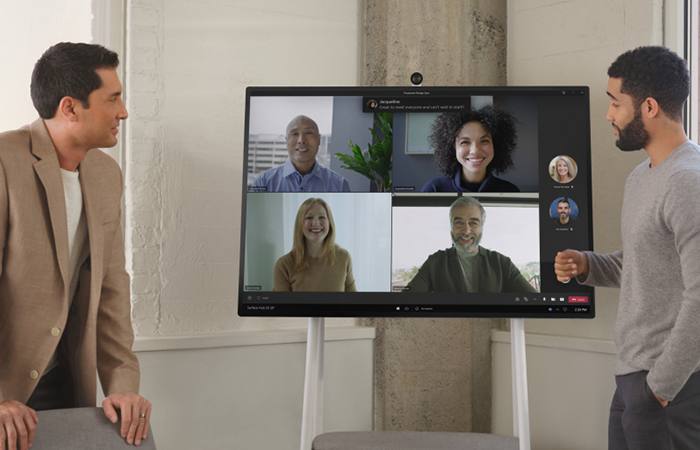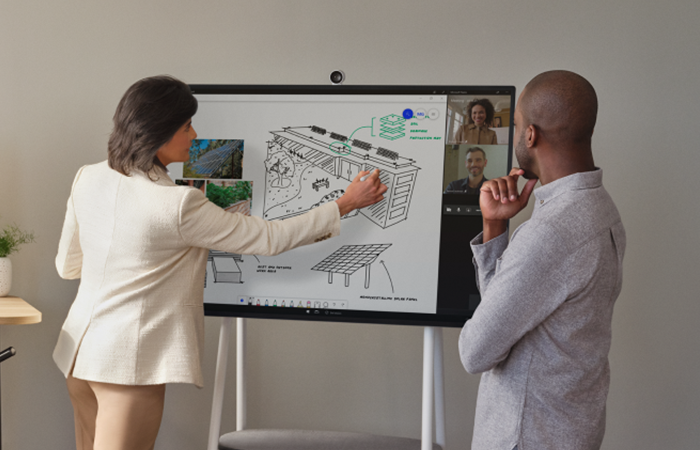 Fluid team collaboration
Teamwork flows seamlessly with new Surface Hub 2S. Project wirelessly to share content with Miracast, sign-in to access Office 3654 files, and brainstorm together in Microsoft Whiteboard, a teamworking app you can share across devices.
Empower your team with Surface Hub 2S